Introduction to Irish Music Workshop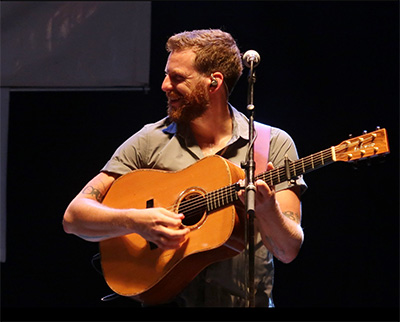 Schedule:
Saturday 4:30 – 5:20
Sunday 4:30 – 5:20
Have you ever wondered: What is the difference between jigs and reels?  What do you call those instruments?  How can people from all over the world sit in a circle and play the same song?  This workshop will take a big-picture look at what makes Irish music…Irish!  Get a chance to hear tunes, songs, and explanations from some of Dayton Celtic Festival's top Irish and American headliners.  Feel free to come ready with questions.  Participating Artists:  Shane Hayes (Socks in the Frying Pan) and Joseph McNulty (Boxing Banjo).
Presenter: Daniel McKewen (Drowsy Lads)
Since a young age, Daniel has been drawn to music.  With a foundation as a drummer, his guitar playing has been described at "driving" and "rhythmic".  At a later age he added the uilleann pipes to his arsenal.   As a founding member of The Drowsy Lads Daniel has had the pleasure of playing and teaching at some of the largest Irish Music gatherings in the world.