Irish & Scottish Piping Workshop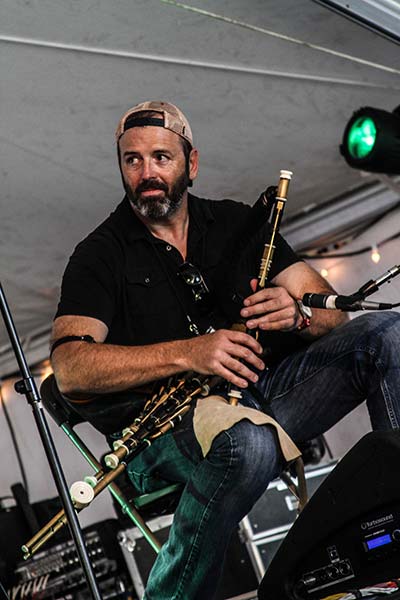 Schedule:
Saturday 3:30 – 4:20
Sunday 1:30 – 2:20
An Introduction to the Uilleann Bagpipe (Ireland) and The Great Highland Bagpipe (Scotland).  This workshop focuses on the common and divergent histories of two very different instruments with a common origin that have practically become national symbols for two countries. We will discuss the history of the bagpipe in Scotland and Ireland, how Celtic scholars propose the ancient "war pipes" evolved to the Great Highland Bagpipe of Scotland in the late 1700s, and the emergence of the "union" or "elbow" bagpipes of the 1800s that would be come the Uilleann pipes of Ireland. This workshop also demonstrates the comparative differences between the two instruments by examining how they are constructed and played. The final portion of the workshop will demonstrate the very different styles of playing with demonstrations both Scottish and Irish piping music.
Presenter: Larry Fortson
Larry Fortson plays both the Scottish Great Highland Bagpipe and Irish Uilleann bagpipe. He was a competition Highland piper for many years and has won awards in both US and UK competitions. Larry also plays 3 other types of bagpipes, Irish whistles, bluegrass banjo, and prefers Irish whiskeys over Scotch.