The Sport of Hurling: 3000 years of tradition and passion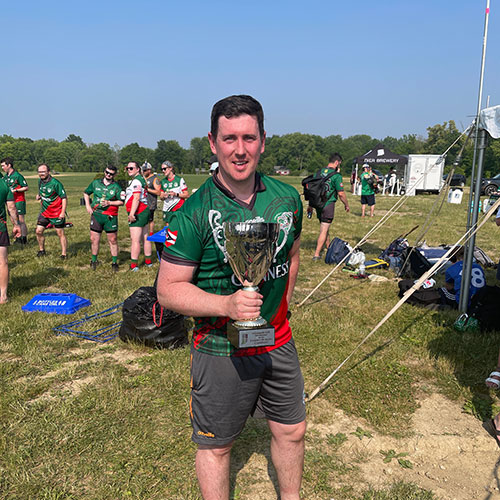 Schedule:
Saturday 4:00-4:50pm
Sunday 2:00-2:50 pm
Hurling, one of the two national sporting games of Ireland, is an outdoor team game of ancient Gaelic Irish origin.  Join Greg Bebbington for a fascinating presentation and learn about the 3000 years of history of the fastest field sport in the world.
Presenter: Greg Bebbington
Originally from Broadford, Co. Clare Ireland, Greg Bebbington started playing the Irish sport of hurling at the age of 6. He is now a resident of Dayton and currently plays for the Cleveland Hurling team.